Submitted by Michael Frankfort @mfrank_76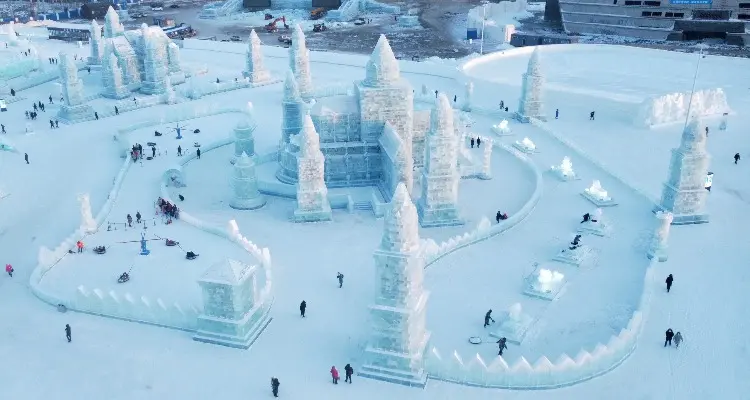 Elsa's Ice Palace in Real Life at the Ice Festival China
The annual Harbin Ice and Snow Festival opens in late December and lasts for around 2 months, till late February of the next year.The official opening ceremony is predicted to be on January 5th, 2023, but the ice and snow sculptures are open to public viewing around the Christmas period of 2022. The exhibitions and entertainment are mainly in the Ice and Snow World, the biggest venue in Harbin. There is no closing ceremony for this festival but the ice melts in March.

Ever think of what Elsa's ice palace might look like in real life? Ice stairs, ice walls, ice railings, and ice turrets? When winter comes, Harbin turns into a kingdom of ice and snow. It's the right time and the right place to experience a real ice palace. Attend the Harbin International Ice Festival with your family and make your snow king/queen dream come true in China's Ice World.
What are the most recommended days for seeing the Harbin Ice Festival?

To see how the sculptures are being carved and made: around Christmas. The sculptures are not yet fully completed, but it's a great time to see .
To join in the grand celebrations: January 5th for opening ceremony and December 31st for fireworks.
To avoid large crowds: From January 6th to 20th and in February, when the sculptures and facilities are well established, but visitors are fewer compared with the China's public holiday periods (December 31st to January 2nd for New Year's Day, January 21st to 27th for Chinese Spring Festival).
But remember, as long as the ice and snow sculptures are open to visitors, it is impossible to take photos of the charming ice buildings without any visitors in!!! This might be different from what you see in the media (that have special access).
What's New at Harbin Ice Festival 2023?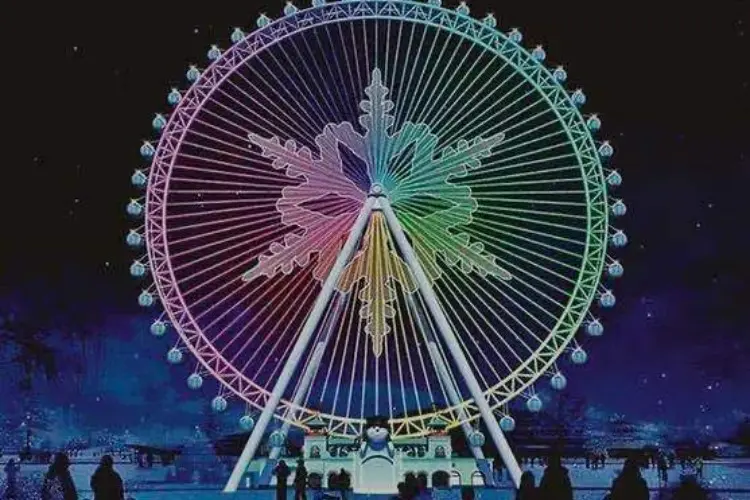 Snowflake Ferris Wheel inside the Ice and Snow World
The huge Snowflake Ferris Wheel has already been built inside the Ice and Snow World. You can ride on the Ferris wheel to overlook the ice castles and exhibits and take awesome photos. The giant snowflake shining its spectrum of colors against the background of the night sky is very photogenic in itself.